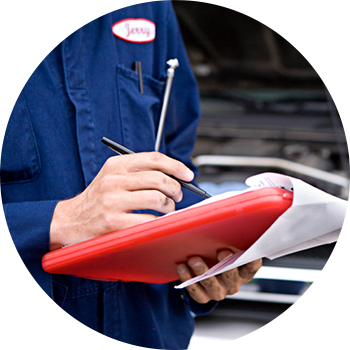 After your free inspection, our team works with any insurance carrier to ensure that you receive the maximum benefits for your claim. We will create an all-inclusive and accurate Xactimate estimate of the repairs needed to your property.
We understand that the process can be confusing and scary, so we strive to make it as seamless as possible. We will document storm damages and communicate directly with your adjuster to expedite the claim and the restoration of your home.
We have close partnerships with appraisal groups, public adjusters and are also proud members of the American Policyholder Association, which sets us apart from other contractors. We truly care about our customers. It is our goal to take the load off you and provide you with a roof that will last for years to come.
When it comes to the full restoration of your home, there is no room to cut corners.
We provide full material and labor warranties to all the work that we do. Whether you need a new roof or just a siding repair we can do it.  Call us for a free inspection and estimate. 
With quality craftsmanship and the experience to go with it, you are sure to have a home that stands out. There is no job that is too job too big or too small.
The list to the right is just an overview of the work that we can perform on your home.
Roof
Gutters
Siding
Windows
Screens
Decks
Painting
Interior Repairs
Water Remediation

During the duration of the restoration project, we follow a streamlined system to handle your claim from start to finish.
Inspect Home for Damages
Prepare an Estimate and Provide to the Insurance Carrier
Communicate with your Adjuster if Needed
Perform Repairs
Prepare a final Invoice and Certificate of Completion

The American Policyholder Association is a non-profit organization that promotes honesty and accountable in the insurance restoration industry.
When repairs are needed to your home, the APA makes sure you are not victimized during the process. They provide informative console and push for fair, legal and fight against insurance fraud toward the homeowners.
For more info about APA, visit https://apassociation.org/

More than 6 million households nationwide check Angie's List reviews to find the best local service providers.
Because Angie's List relies on its members' experiences, reviews aren't submitted anonymously. Of course members' information is kept confidential on Angie's List, but reviews are made available to the companies who have been reviewed.
Midas Remodeling is a proud member of the Angie`s list.

Appraisers and Public Adjusters
Public Adjusters can help you negotiate for the maximum amount on your insurance claim. They offer  services to insured homeowners who lack the funds to repair the damage to their property.
Midas Remodeling has partnered with many appraisers and public adjusters, so we can assist you in obtaining the funds to get your home back in shape.