Learn more about the leading Bulldog Gutter Guard!
Fits new or existing gutters
Does not interfere with roof shingles
Invisible from the ground
Can handle any downpour
Unique front and rear attachment strengthens the entire gutter system
Prevents animals and birds from nesting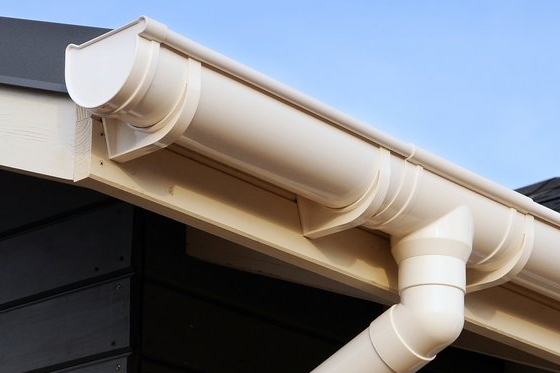 Gutters can easily slide through life without ever being noticed. As long as they are working properly, there isn't much to think about. Aside from an annual deep cleaning after all the leaves come tumbling down in the fall, your gutters don't require much maintenance. Keep in mind, that they certainly demand attention every now and then. Your gutters are responsible for directing water away from the foundation of your home, and if they cannot complete their job, your house could suffer extensive water damage.
Gutter repair or installation is necessary to keep your home safe. Midas Remodeling works hard to make sure your property stays safe in all areas — gutters included.
When your gutters become damaged beyond repair or have simply grown too old to do their job properly, it's time to consider your replacement options. Not only do you need quality gutters, you also need ones that align with the overall style of your home. Midas Remodeling offers a variety of materials and styles to keep your home protected with maximum curb appeal:
Seamless Aluminum
Copper
Stainless Steel
Galvanized